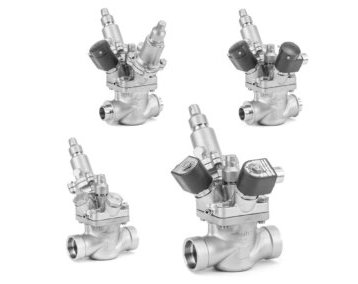 Refrigerant Regulators- P Series
The P Series refrigerant regulator, being weld-in, the valves reduce potential for connection leaks and can be entirely serviced from the top. This improved design has a higher working pressure, greater working temperature range, and higher flow capacities than competitive products. These valves provide long-term performance with replaceable internal components. Specially designed wear rings eliminate the need for removal of the body from the line (maintenance-free)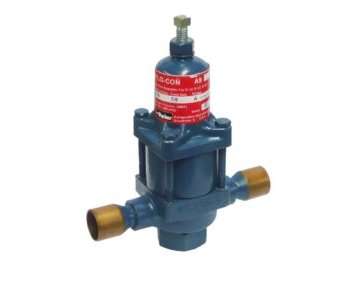 Commercial Pressure Regulator – Flo-Con A9
The A9 has a unique design allows the commercial pressure regulator to be soldered into the line without disassembly, yet allows disassembly of the valve for cleaning and maintenance without removing the regulator from line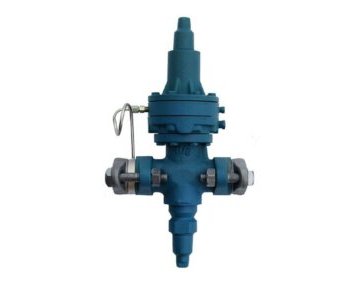 Inlet Pressure Regulator A4A-DN
Body made on GGG40.3, including bolts, nuts and gaskets, less coil, less counterflanges, CE conformity. Pilot operated Range "A" (0.3-10.3 bar g). Pilot operated Range "D" (5.2-19.3 bar g). Pilot operated Range "V" (-0.67-8.3 bar g).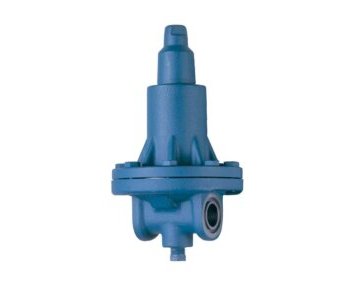 Compact Pressure Regulators Type A2B, A2A, A2BK, A2BOE
Type A2B, A2A, A2BK, A2BOE FOR AMMONIA, R12, R22, R502 AND OTHER COMMON REFRIGERANTS. Parker's A2 series of compact pressure regulators help reduce system cost and complexity by utilizing a compact housing and direct operation. These valves are ideal for applications where a larger pilot operating valve is too costly or too large. The regulators can be used with ammonia and certain other refrigerants, oil, and other approved fluids.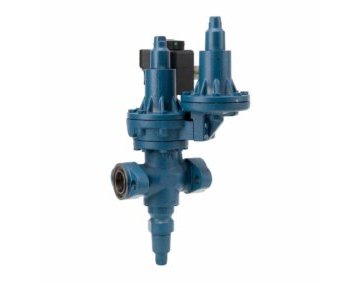 Pressure Regulator- A4 Dual Outlet
These A4 regulators are compact, heavy duty, pilot operated, iron alloy Outlet Pressure regulators. The A4 Outlet Pressure Regulator modulates flow of refrigerant gas or liquid to maintain a constant downstream pressure as set-for, despite fluctuations in load. The regulator will gradually close when downstream pressure begins to rise above the setting and will gradually open when pressure begins to fall below the setting. These valves are generally ordered with close coupled strainer to prevent entrance of foreign material into the valve and the rest of the system.