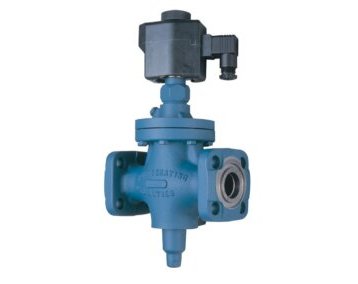 SOLENOID VALVE Type S5A
Parker's S5A is a low pressure drop gravity closing valve ideal for medium temperature suction applications. The low-pressure drop provided by the S5A ensures that losses are kept to a minimum, which is especially important in refrigeration suction lines. This heavy-duty solenoid valve is suitable for Ammonia and other refrigerants, certain oils and other fluids approved for use in refrigeration. The S5A is a pilot operated semi-steel bodied valve.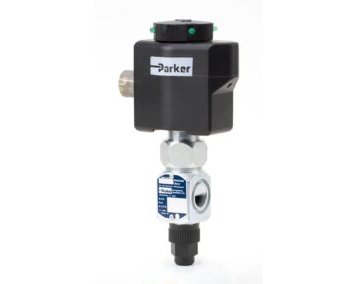 SOLENOID VALVE Type S6N
This compact, heavy duty, direct acting, steel (1213 C.R.S.) bodied Solenoid valve is suitable for Ammonia. R-12, R-22 R-502 and other common refrigerants for liquid lines, refrigerant oil lines, and as a pilot valve to actuate remote gas powered valves and other pilot actuated devices. The plunger-needle assembly is also used with most other Refrigerating Specialties Industrial Solenoid Valves. This valve is usually ordered with a close-coupled stainless steel scre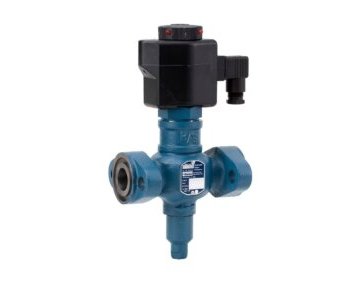 Solenoid Valves- S7A, S7AL, S7F
Parker's S7 series solenoid valves are available in a low pressure drop version that are capable of opening with a pressure drop less than 1 psi across the valve. This feature makes them ideal for applications where low pressure drop is important, such as low pressure liquid feed lines. The S7 is a pilot operated, positive lift, cast iron bodied valve. The valve may be opened by means of the manual opening stem for servicing or in case of electrical power failure. The Type S7 Solenoid Valve is furnished with FPT Internal NPT (U.S. Standard Taper Pipe Thread), Socket Weld, Weld Neck or ODS (sold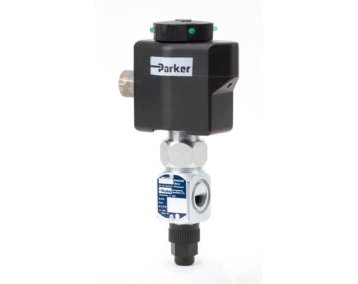 Solenoid Valve S8F
A solenoid valve is an electrically operated device used to control the flow of liquids or gases in a fully open or fully closed configuration. The S6N & S8F are normally closed solenoid valves to control the flow of refrigerant. Like all Refrigerating Specialties Solenoid Valves, these valves do not modulate. When electrically energized, they open wide; when de-energized, the valves close to stop flow in the normal direction. The S8F is direct acting; the valve needle is lifted and held open electrically by the solenoid coil. No pressure drop or flow is required to open or hold open this valve. Thus, the S6N Solenoid Valve is ideal for use as a pilot solenoid valve. The S8F is a pilot operated valve which features a higher flow capacity than the S6N. Both valves are available with ductile iron or stainless steel bodies.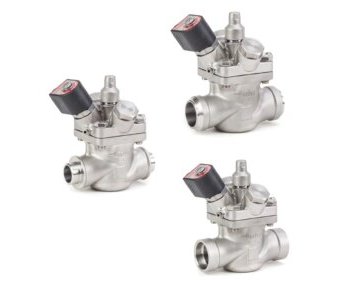 Refrigeration Solenoid Valve- PS4C
The PS4C weld-in line series solenoid valves are designed to overcome corrosion problems encountered in harsh environments.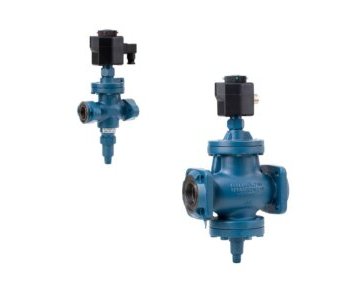 Solenoid Valves- S4A Type
The Type S4W, S4A, S4AD, and S4X are pilot operated valves made for easy field servicing.