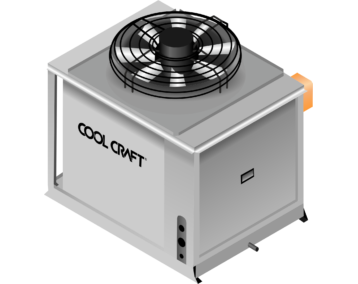 U-Coil – Air source heat pump
Air source heat pump produced by Coolcraft Wrocław for central heating system and hot water production. Entirely made in Poland. Highest quality components. Equipment selection and valuation free of charge! We invite you to see our offer.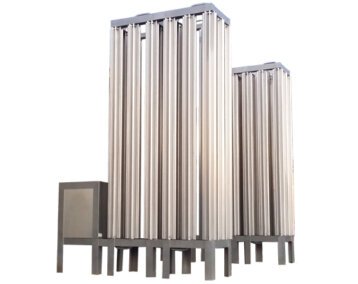 Resublimation Heat Pump
The Resublimation heat pump is the most innovative and ecological solution available on the market. It's unique design was created and patented in Poland.
Heat pumps as the best source of heating
Heat pumps are undoubtedly one of the most efficient and eco-friendly heating systems. They take the solar energy stored in the environment and use it in the heating system regardless of the season. The refrigerant, moving in a closed circuit, evaporates at low temperatures taking heat from the lower source. It is then used by the compressor to bring it to a temperature suitable for heating purposes.
Polish heat pumps manufactured by LNS Wrocław
LNS Sp. z o.o. manufactures air heat pumps and resublimation heat pumps (an alternative to ground source heat pumps).  These heat pumps are dedicated to heating houses, production halls, warehouses, tents, hotels, etc. Such heat pumps use external air as a heat source, which makes it unnecessary to build a bottom source in the form of vertical probes or ground collector. Heat production takes place even when the temperature outside the building falls to -20°C.
Heat pump hydraulic module
A hydraulic module with a buffer tank can be used as an internal unit of a heat pump. The water heated by the heat pump unit is passed through a fan heater.